Excelitas Products And Medical Lamps Here At Alpha Source, Inc.

Apply Online Instantly
New Account Discount
View Past Orders
Simplify Online Purchasing

Excelitas Press Release: Former Illumination and Detection Solutions (IDS) Business Unit of PerkinElmer is now Excelitas Technologies Corp. Read More
Excelitas Products
Alpha Source, Inc. tries to bring every hospital and medical center the best possible products available on the market today. Excelitas' alliance with Alpha Source allows us to do that with cermax lamps. Like all of the lamps available here from Excelitas, cermax lamps offer the reliability and consistency that medical professionals expect.
Excelitas Lamps

Cermax® Xenon systems offer many advantages for the medical environment including consistent 6000°K color temperature yielding true white light throughout the lamp life. The broadband Xenon spectrum makes it an ideal tunable source for narrow band illumination applications such as bio-fluorescence.
Excelitas provides customized systems combining our Cermax® Xenon lamps, cooling module and power supply solutions to suit your OEM medical or industrial application needs.
Required control electronics, firmware and user interface are all developed by our engineering staff for optimal integration.
Excelitas takes pride in providing Xenon and solid state based lighting products and solutions that help to create a brighter, healthier and safer environment.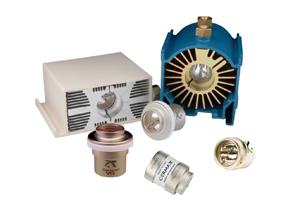 Cermax® Xenon Lamp Engineering Guide